Everything That You Wished To Know About Die Punching Machine
Posted by Admin on May, 27, 2021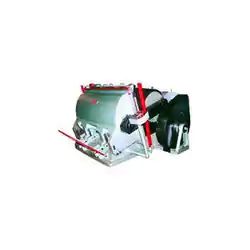 Die punching is a process of fabrication that includes special machine tools and machines to transform stock materials through forming, shearing and cutting designs and shapes. The die punching is made available both as customizable and versatile and is applicable for a vast line of materials inclusive of paper, plastic, metal, composites, and wood.
The die punching machine is used all over in myriad industries as manufacturing applications, like for the production of corrugated boxes.

The Varieties of Die Punching Machine
There is a multitude of processes involving die-cutting that is available, including rotary die, flatbed dies-cutting, digital die-cutting, with each of them having their own set of disadvantages and advantages. The specifications and requirements needed by specific die-cutting applications comprise of materials getting converted into part sizes, early and long term expenditures desired tolerances. All of which contribute to the process of die-cutting that is appropriate for given situations.

A thorough Study about Die Punching and its Capabilities
Die punching, to begin with, is a unique process of fabrication which mostly uses up dies that are custom made. Die punching is applicable to a huge variety of materials and a good range of industries and applications. In addition to this, the die punching process provides us with different types of capabilities related to cutting operations that include;
• Perforating
• Scoring
• Through Cutting
• Creasing
• Kiss Cutting

What is through cutting?
Through cutting helps to cut through the custom-made material and is also termed as metal-to-metal die-cutting.
This entry was posted on May, 27, 2021 at 12 : 47 pm and is filed under Die Punching Machine. You can follow any responses to this entry through the RSS 2.0 feed. You can leave a response from your own site.