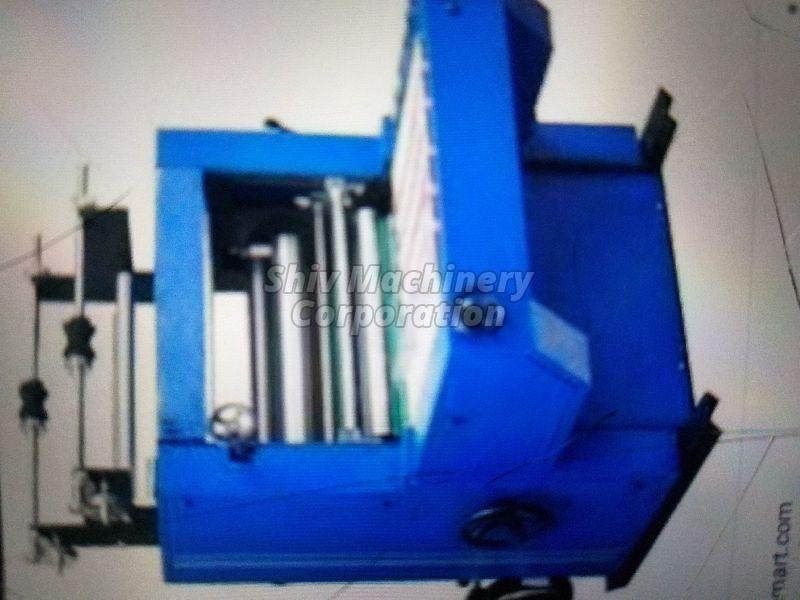 Laminating a document protects it from getting hampered in any manner. This process can only be done with perfection by purchasing a lamination machine from leading manufacturer in Punjab.
If you've ever been to market then you must be aware that there are many different ways laminating available. A buyer can select between hot and cold lamination along with pouches or roll film.
Classification of lamination machines : A laminator provides a protective layer of hard laminate to any form of document, card, or photograph. There are two main types of laminating machines. These are
• The hot laminating machines and
• The cold laminating machines
These two main types are further classified as the following types which are easily available at all leading lamination machine manufacturer Punjab.
Hot pouch laminators: Hot pouch laminators are used to encapsulating a document within a pouch having two connected sides in which the item to be laminated is placed. The pouch is coated with a heat-activated film. It melts under the heated rollers and gets bonded under pressure.
Cold pouch laminators: Cold pouch lamination is the best option to laminate heat-sensitive documents, like faxes, photos, and documents printed with an ink jet printer. This lamination is safer and delivers better UV protection than hot lamination machines. Furthermore, they do not get hot and don't use any other source like electricity.
Cold roll feed laminators: These are used to laminate encapsulating film to mount prints to board. It takes applying vinyl and adhesive films, commonly used in copy and print shops, sign makers and commercial printers.
Single hot roll feed laminators: These sum up a heat activated thermal film being applied on one side of the print. The end product is cropped to leave a clear border around the edge of the print. The film is available in gloss and matt finishes.
Cold basic roll feed laminators: These variable speed laminators are heavy-duty cold laminator systems that are perfect for delivering premium quality results. Usually, it is great for graphics and signage materials which are specifically supplied to graphic designers, vinyl/tape applicators and sign makers, print shops.
Buy all these varieties online from certified lamination machine manufacturer Amritsar India.
How are these manufacturers helpful?
• Supported by a spacious infrastructure facility
• Installed highly advanced tools in our manufacturing unit.
• Developed infrastructure with designing, production, quality check, and packaging departments
• Ensure the fine functioning of all types of lamination machines
• Guarantees safe undamaged delivery
• Offer products in both standards as well as modified options