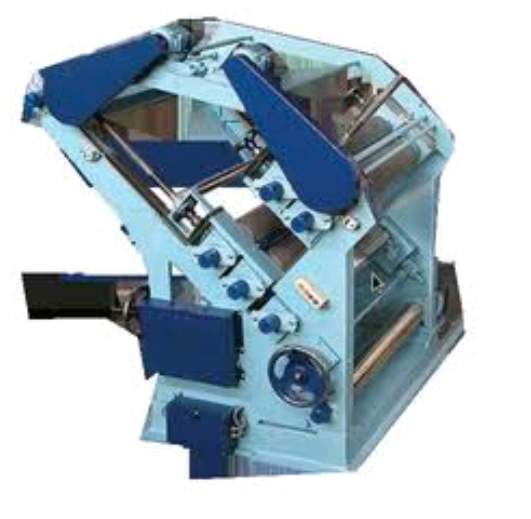 Have you ever wondered how those corrugated boxes are made? Well, there are large corrugation machines at work that make these boxes. It is these corrugation machines that make the manufacturing and production of these corrugation boxes possible. There are different types of corrugation machines available in the market that one can choose from them. They can consult the oblique type corrugation machine manufacturers, bearing mounted corrugation machines suppliers, or the makers of sheet pasting corrugation machines. They have all the variety of machines available at their disposal to make it easier for one to choose. These machines are loaded with a number of parts and things that make it very useful in all industries. Corrugation machines are great for various uses. Planning to buy them from the oblique type corrugation machine manufacturer? Here are some of the features that might entice you to buy them right away.
Used For Pasting Corrugated Sheets
The first and foremost feature of corrugation machines is what they are used for. These machines are basically used for pasting corrugated sheets together. They are big machines in which one can put in the raw material and they would return corrugated sheets pasted together. Moreover, these corrugated sheets can also be used for making corrugated boxes for a variety of uses.
Lift Massive Weight: The next feature you need to know about corrugation machines is that they can easily lift really heavyweights. Usually, oblique type corrugation machines have varying weight ranges. They can lift weights ranging from as low as 100 and 500 kg and go on for as high as 1500 and 2000 kg as well. Depending on the type and quantity of work that you need to do, you can get the corrugation machines in your desired weight range.
De-Moisturizing Paper: The corrugation machines are lined with a great feature. They have an in-built part in them which allows them to de-moisturize the paper that is used. You can be sure that the paper you are trying to paste or make a box out of does not get damaged due to the moisture that might be present in the raw pulp or produced during the process.
Automatic Lubrication: Another important feature of corrugation machine in the industry is that they make it easy for creating corrugated sheets and boxes. This is done owing to the fact that they have automatic lubrication. One does not need to add any extra layer of lubrication or invest in any lubricants to enable a smoother process. They have a special part for automatic lubrication in the machine. They lubricate grease for better usage and uninterrupted rolling of the sheets of corrugated paper.
Effective Width: Another feature is that these corrugation machines have an effective width. One can be sure that the width of the machine would allow for wider corrugated papers or sheets. They can have a width of around 1200 mm that could make them great for making wider sheets for the corrugated boxes.